Skip to Content
Acrylic Spa Custom Features
Contact Us to Discuss Your Desired Hot Tub Custom Features
Investing in a custom in-ground hot tub for your home is an excellent decision. It will offer you many years of comfort and relaxation after long days spent on the job. If you suffer from arthritis or sore muscles, soaking in the heated water can help alleviate your pain and produce endorphins to help you feel better and recover from injuries faster. Hot tubs also bring people together, whether it's friends or family. Adding a pool and spa to your backyard can also help you increase your property value. Tribal Waters Custom Pools and Spas specializes in customized acrylic spas in Phoenix, AZ and surrounding areas. Reach out and request a free quote for your dream swim spa today.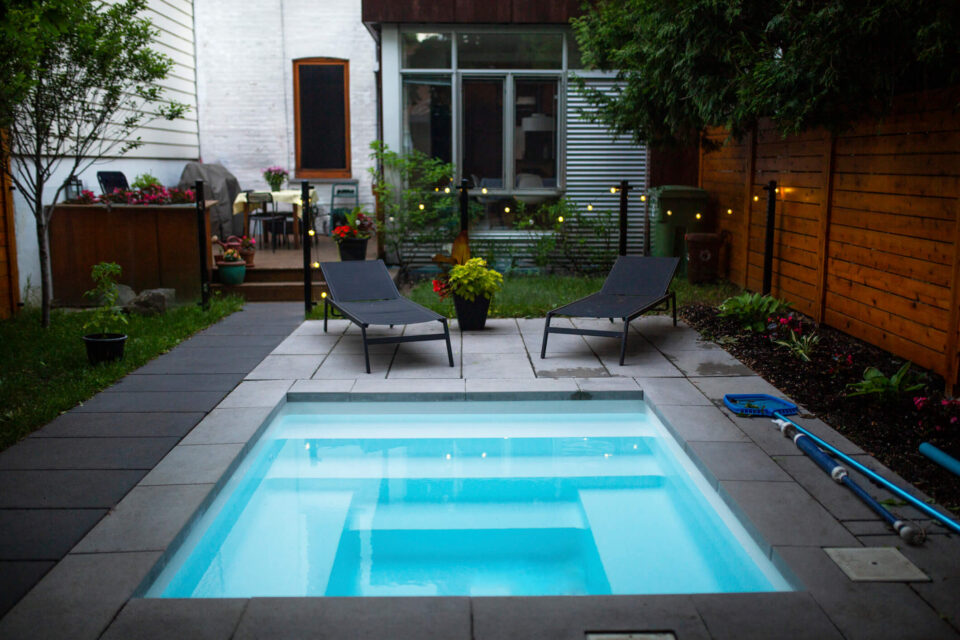 Custom Hot Tubs Built Using Only High-Quality Materials
At Tribal Waters, we ensure your custom hot tub is built using only the highest quality materials. We want you to be delighted with your purchase. We also want your new outdoor jacuzzi to last. Our acrylic spas and hot tubs come in several colors, patterns, and materials, including wood paneling. Our spas and hot tubs come in various shapes to fit any backyard without overwhelming your other landscaping elements. We also specialize in pool and spa combinations that are aesthetically pleasing. No matter what materials and custom features you choose, our spas and hot tubs can withstand years of weathering and UV exposure. They're also low maintenance with regular cleaning. Check out our acrylic spa frequently asked questions to learn more about maintaining them.
Get Your Dream Swim Spa With Unique Customized Features
The first step to constructing your dream swim spa is to decide what style you prefer. We recommend selecting pool and hot tub designs that complement your home's architectural style. From traditional to contemporary, we can custom-design an acrylic spa or hot tub to suit your needs and budget. Once you've chosen a style, our design experts would be happy to help you select custom spa features to ensure you get everything you want and more. We're here to help you get the spa of your dreams with these innovative features and more:
Massaging Spa Jets & Other Unique Water Features
Want to know how you can quickly take your swim spa to the next level of relaxation? Adding custom water features such as massaging spa jets, a bubbling fountain, or a cascading waterfall can enhance the overall user experience. You'll feel as if you've stepped into a resort the next time you step into your backyard, thanks to all these custom features. Let our experts walk you through the ideal placement of your spa jets and other water features to maximize your enjoyment.
Seating Upgrades
Our acrylic spas and hot tubs can come with cozy bucket seats, lounges, and even headrests to provide the ultimate comfort for hot tub users of all ages. Once you decide to invest in a hot tub, we'll ask you questions about your intended usage to ensure we build it to the right dimensions. We want to make sure your hot tub has the appropriate seating configuration to accommodate your family and guests.
LED Lighting
Creating your own private getaway is all about setting the mood and atmosphere. LED lighting around your pool and spa area is a custom add-on not to be missed. LED lighting options come with remotes and timers so you can sync them to light up at different times and in a rainbow of colors. Not only is LED lighting more energy-efficient than traditional incandescent lighting, but it's also designed to last longer.
Home Automation Controls
In today's smartphone and home automation-obsessed culture, hot tubs even offer custom home automation control possibilities to allow users to control them remotely. Connect from your iPhone, Android, or tablet over your home's Wi-Fi for a state-of-the-art hot tub experience like no other. These home automation control features allow you to adjust the spa temperature or turn the lights on or off without having to lift a finger or get out of your hot tub. Isn't modern technology wonderful?
Entertainment Features
Wouldn't you love to be able to soak inside your new hot tub while listening to your favorite music? Many customers request spa audio system installation, such as iPod or Bluetooth® connectivity. Some people go a step further and request the installation of an HD monitor to be able to watch their favorite movies and TV programs while enjoying their private outdoor jacuzzi. Whatever entertainment options you desire, we aim to deliver. Quieter spa circulation pumps than ever before ensure you won't be disturbed while indulging in your favorite ways to relax and unwind.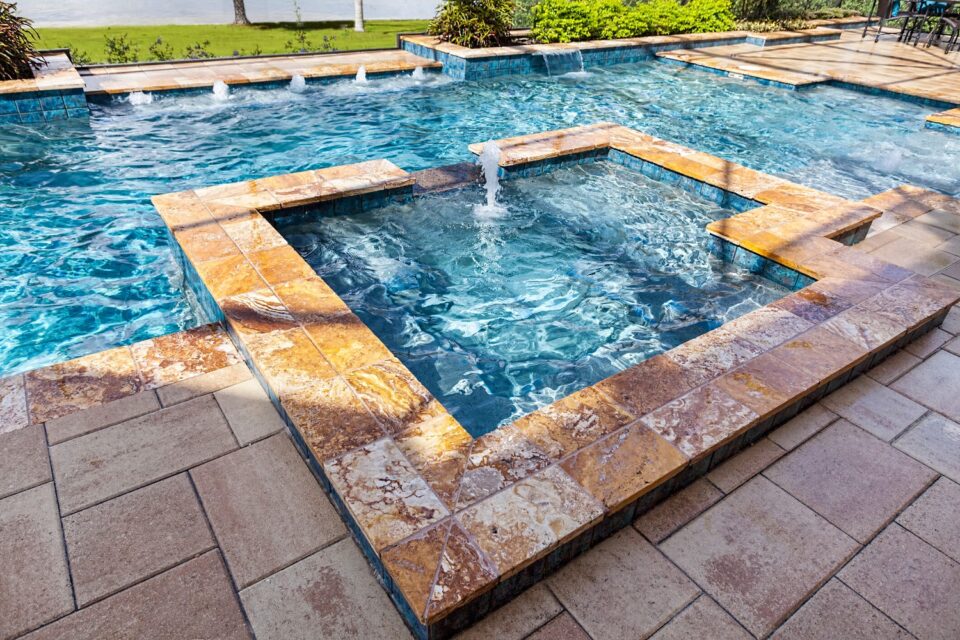 Contact Us for Custom Pool and Spa Quotes in Maricopa County
Would you like some help designing the ultimate spa that will make you the envy of friends and family? Contact Tribal Waters Custom Pools and Spas today to request a free customized quote in the Greater Phoenix Area. We serve residential and commercial customers throughout Maricopa County, including Scottsdale, Glendale, Chandler, Gilbert, Mesa, Tempe, and Peoria.
Our team is fully licensed and insured for your peace of mind, and our exceptional customer service extends past the sale to ensure your complete satisfaction. If you're worried about the cost of installing a custom hot tub, we offer third-party financing options through Credit Union West, A&A Pool Financing, and Lyon Financial. Come see us in our showroom today to discuss the details!