Skip to Content
Custom Pool Renovations & Remodeling Services
Re-imagine Your Home's Pool
Are you looking for a way to spruce up and breathe new life into your pool? Are you tired of looking at the same old style every day? Could your pool use some TLC and updates? At Tribal Waters, we're here to make your custom pool renovation dreams come true. Our team can help you remodel or completely renovate your pool to your heart's content. Pools change and adapt with styles and technology, just like the rest of the world. Don't get stuck in the past with outdated mechanics, lackluster designs, and difficult-to-clean parts. We've been redesigning and installing pools of all types and sizes for years, and we look forward to helping you next. Read about our in-depth pool renovation and remodeling process, take a look at some before and after successes in our remodeled pool gallery, and give us a call to schedule your consultation.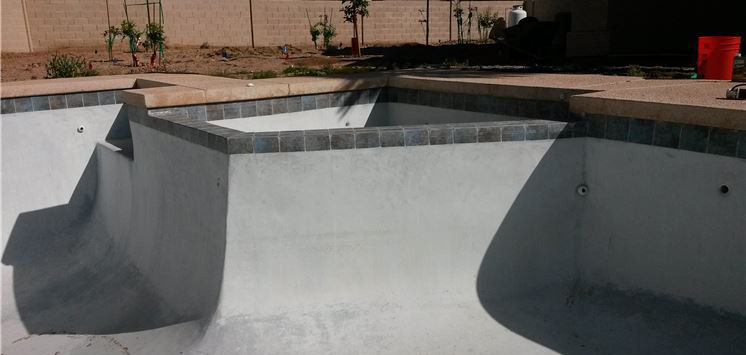 Trust the Best in Phoenix, AZ
When it comes to your home, you want the very best. But you also don't want to pay an arm and a leg to achieve the best. Tribal Waters combines expert quality and efficiency with affordability. We've designed, installed, and renovated thousands of pools throughout our community. With all of this experience, we're able to help you learn about the in-depth ins and outs of your pool and how to maximize your efficiency, space, and, most importantly – fun. We take everything into account when remodeling your pool to avoid any surprised or potential roadblocks. We're also transparent with our customers, keeping them in the loop every process, price, and timeframe. We'll discuss our techniques and your expectations before we begin any work.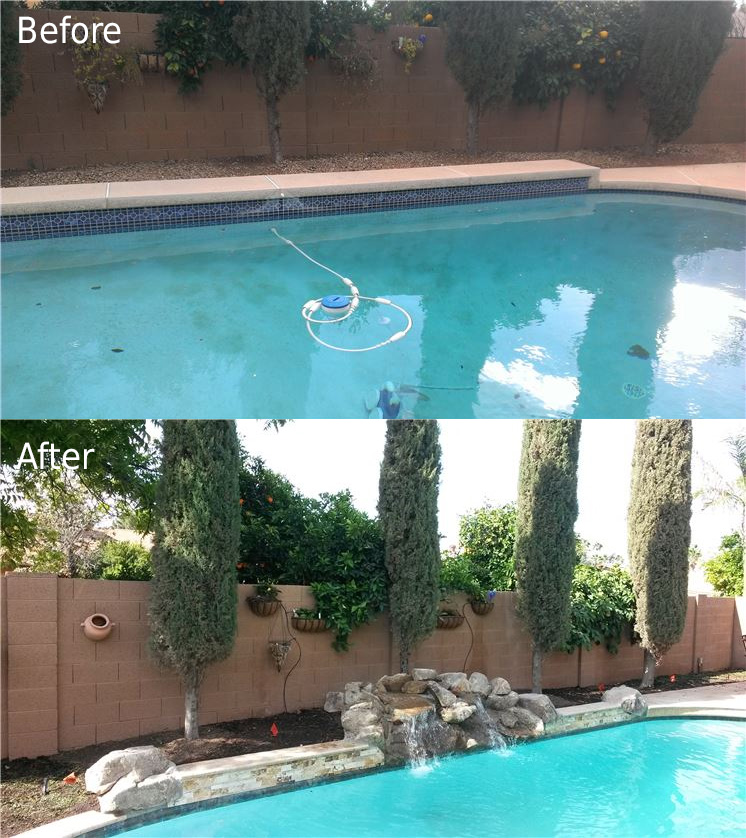 Remodel instead of replace
A great pool can do wonders for your home's aesthetic, turning your backyard from a bland, boring area into something beautiful. With the strategic use of accessories and additions like slides, diving boards, grottos, waterfalls, and more, we'll help create your own personal oasis right in your backyard.
Pool remodels help you save money and time while still giving you the jaw-dropping end result you want. We'll upgrade your pool from a simple fixture to an extraordinary haven made just for you and tailored to your wants and needs. Whether you use your pool mostly for fitness or mostly for fun, we can keep and enhance the features you like about it while adding ones you'll love.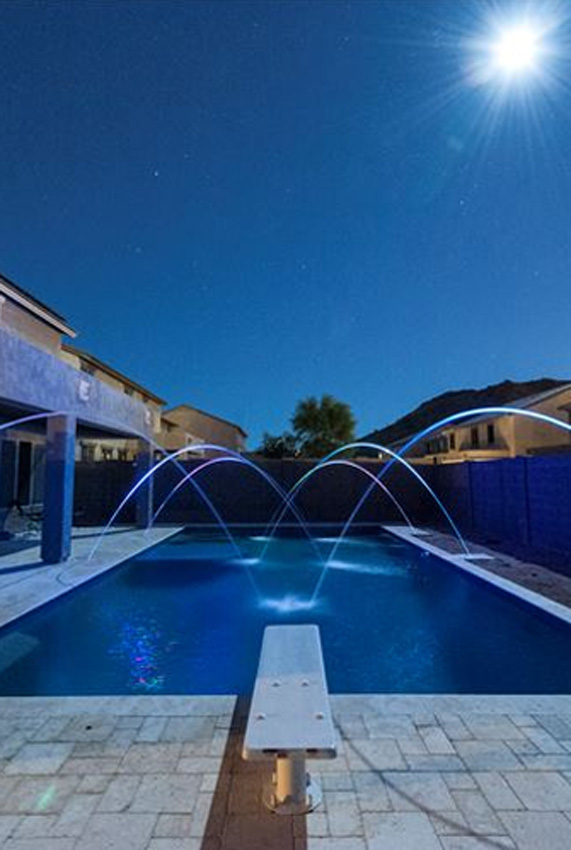 Pool Remodeling with Nearly Unlimited Possibilities
When it comes to your backyard, the sky is the limit. Modern technology and innovations have made it easier and more affordable than ever to renovate your pool without tearing it out or starting from step one. The team at Tribal Waters wants you to get the most relaxation and enjoyment out of your pool area. Whether you're hosting a big pool party or soaking up the sun by yourself, you deserve to treat yourself. We can install and upgrade the following aspects and more:
Pool restoration, additions, and remodels
Add-on to a custom spa
Water features such as waterfalls and fountains
Custom LED lighting installations for night swimming and setting the right mood
Swim jets and current systems for exercise
Safety upgrades and access
Resurfacing, retiling, painting, and re-plastering
Automation systems installations
Filter, pump, and other mechanical upgrades
Heating system upgrades
Saltwater conversions
Automatic lighting and covers
Automated pool cleaners
Contact Us Today for Your Consultation
Whether you're looking for new tiling or a full renovation, give us a call. We'll walk you through our process and your possibilities for expansion and renovation. Redesigning and upgrading your pool is a fun and exciting time! You have nearly unlimited possibilities to enhance your pool and spa area, allowing you to enjoy your more that much more while increasing property value. Trust the best Phoenix has to offer with Tribal Waters. Contact us today to schedule your consultation and start the process of renovating your pool.