Skip to Content
Custom Pool Renovations & Remodeling Services
Pool Makeovers
Has your pool become more of an eyesore than an attraction in your backyard? Have you just gotten so used to it that you want a change? Do you want a new pool without having to pay for the whole process of excavation, construction, design, and installation?
Don't sweat! Tribal Waters Custom Pools serving the Greater Phoenix area is the pool remodeling expert that you've been waiting for. Pools are our forte and saving an existing pool while making it look a million times better is one of the joys of the job.
Tearing out your old pool or excavating it to try to put a new one in can be a process that takes a lot of time, direction, and money. Pool remodels are much easier to do, not to mention they save you a lot of headache in the time and money department, especially when you entrust the job to us. With pool remodels, you can enjoy the feeling of a brand new pool without all the costs. Give your pool the look and feel of a custom job without the expense of starting from scratch.  Just have a look at some before and after successes in our remodeled pool gallery!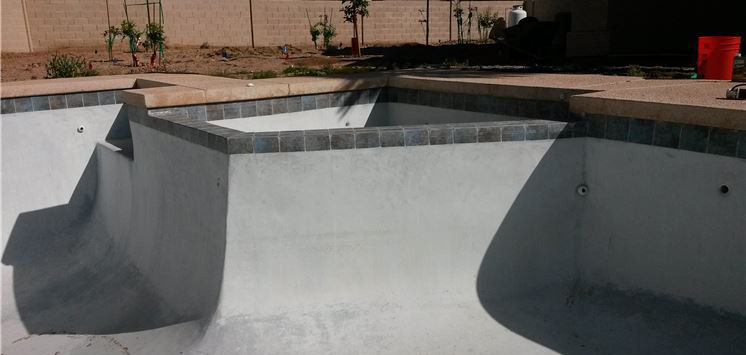 Don't tear out your existing pool
Why spend money replacing your pool when you don't have to? We'll help you renovate and upgrade your pool, no matter the age or size of your existing fixtures. Our refinishing, resurfacing, and renovation skills can elevate anything beyond what it was before, creating the look and feel you wish your original pool had embodied.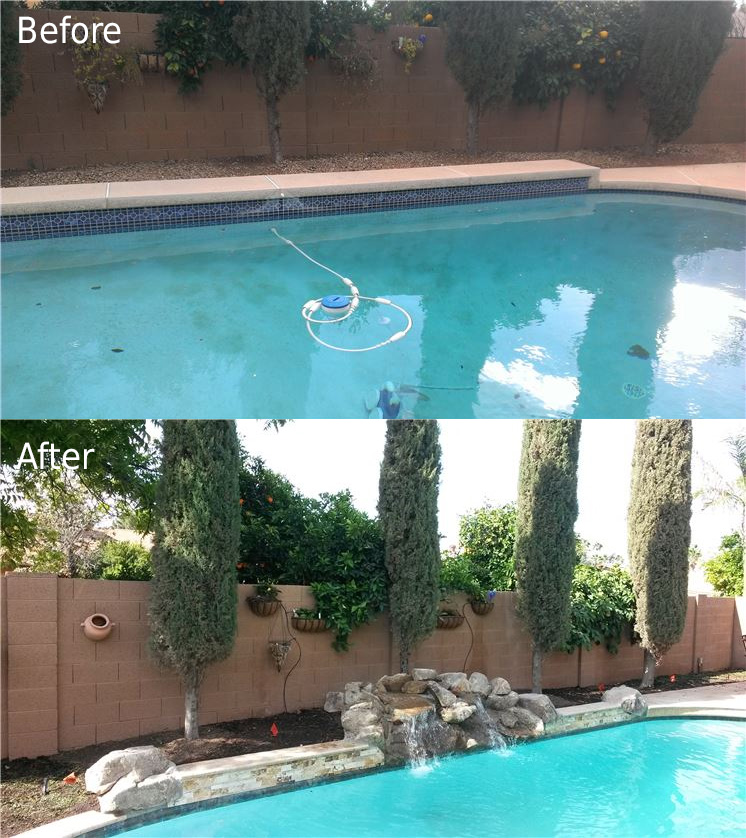 Remodel instead of replace
A great pool can do wonders for your home's aesthetic, turning your backyard from a bland, boring area into something beautiful. With the strategic use of accessories and additions like slides, diving boards, grottos, waterfalls, and more, we'll help create your own personal oasis right in your backyard.
Pool remodels help you save money and time while still giving you the jaw-dropping end result you want. We'll upgrade your pool from a simple fixture to an extraordinary haven made just for you and tailored to your wants and needs. Whether you use your pool mostly for fitness or mostly for fun, we can keep and enhance the features you like about it while adding ones you'll love.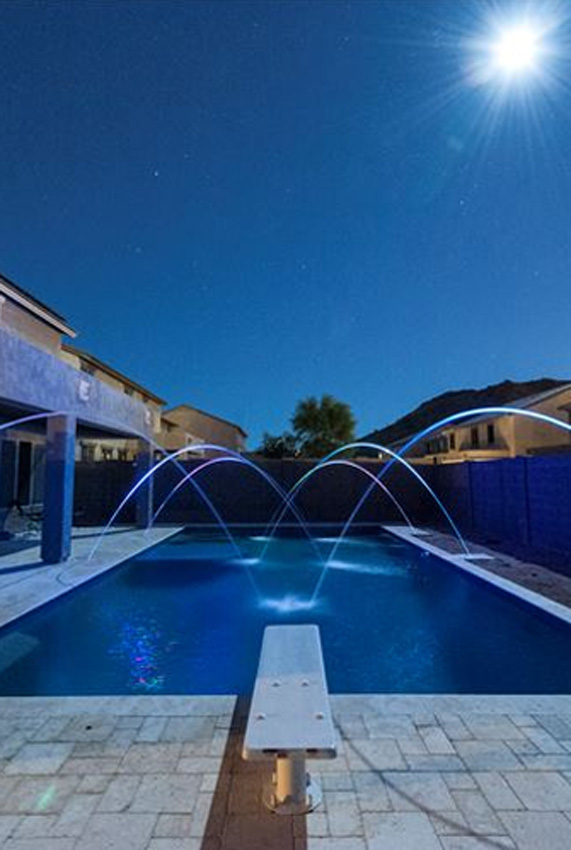 Expert remodeling services
No one knows pools better than we do. At Tribal Waters, we've built our business on being able to customize pools and spas to our customers' individual personalities. Even if we didn't install your original pool, we would be more than happy to remodel it for you. Our services are expansive and comprehensive, connecting you with incredible designers and an unbeatable construction crew. We'll all work together to bring the pool of your dreams to life. Our team will help you with the staples of pool remodels, including:
Pool finishing
Pool plastering
Pool resurfacing
Pool tile replacement
Pool deck remodeling and repair
Residential and commercial remodels
We at Tribal Waters Custom Pools have been delivering expert workmanship for pools of every shape and size for years. Since we value your time and respect your home, our construction team works hard to minimize the effects of pool remodeling on your day-to-day living. We ensure the process causes you as little inconvenience, stress, and time as possible. We make sure that your job site stays clean, that our staff are professional, and work at the highest level of safety standards in the industry, and that we stay well within your budget.
Pool remodels are more affordable than you think and definitely more affordable than getting rid of it or trying to install a new one. When you want to take your pool to the next level of luxury and beauty, Tribal Waters Custom Pools is here to help. We've been impressing customers across the greater Phoenix area for years. Our commitment to customer satisfaction shows in the work that we do.