Skip to Content
Splash Pad Design & Installation
Unleash the Fun with a Splash Pool
If you're looking to revolutionize the way kids play, look no further than the splash pads that Tribal Waters Custom Pools in Phoenix, AZ, offers. Splash pads are an upgrade on the concept of playing in a sprinkler, making play much more diverse, imaginative, and fun. Combine different water elements like sprays, mists, and waterfalls with colorful, creative designs like sprinkler trees, animal jets, and twisty pieces that spray water in every direction. Getting a splash pad is a water feature that the whole family can enjoy, from the kids to the dog and even the adults.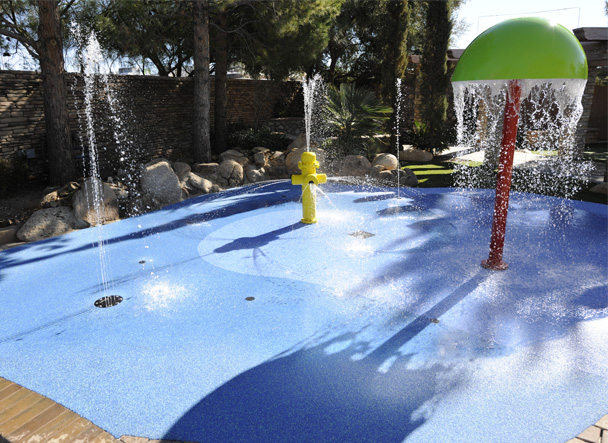 Customizable options
At Tribal Waters Custom Pools, we're known for our ability to give you fully customizable designs and options, and splash pads are no exception. There are hundreds of different pieces that you can choose from and you can design the layout of the pad to give your kids room to run around and play. Our designers can work with you to figure out the best place to install it in your yard, as well as the best layout for it.
You'll have the freedom to choose from innovative pieces like arches, hoops, trees, animals, towers, fire hydrants, and more. Every piece offers a different type of play and water sensation, from gentle mists to cascading falls of water that'll douse your kids as they run through them. Designing and customizing your own can be as much fun as playing in them and we're excited to see where your ideas take you.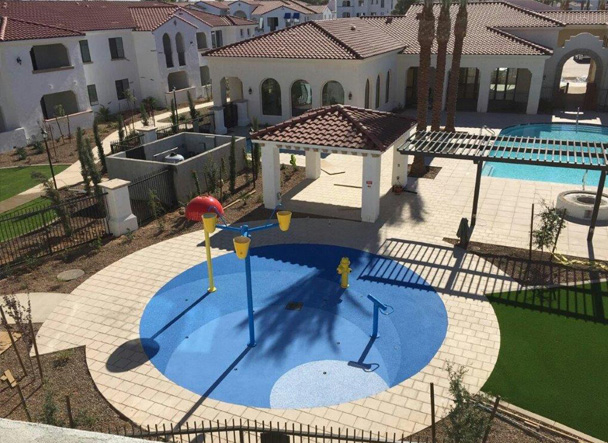 Available for commercial and residential clients
Whether you're a hotel owner or you just want to provide a safe and cool water feature for your kids to love, we can do the job and get it done right. A splash pad would be a great addition to any space. It gives kids who are younger, afraid of water, or can't swim a safer alternative to pools. It's a thoughtful addition to a hotel or a better way to try to integrate your child into getting used to water while letting them enjoy it. In both settings, it would also be a great way to let the adults have some space—they can lounge in the pool or spa and take a break while watching their children run around and have fun with each other on the splash pad.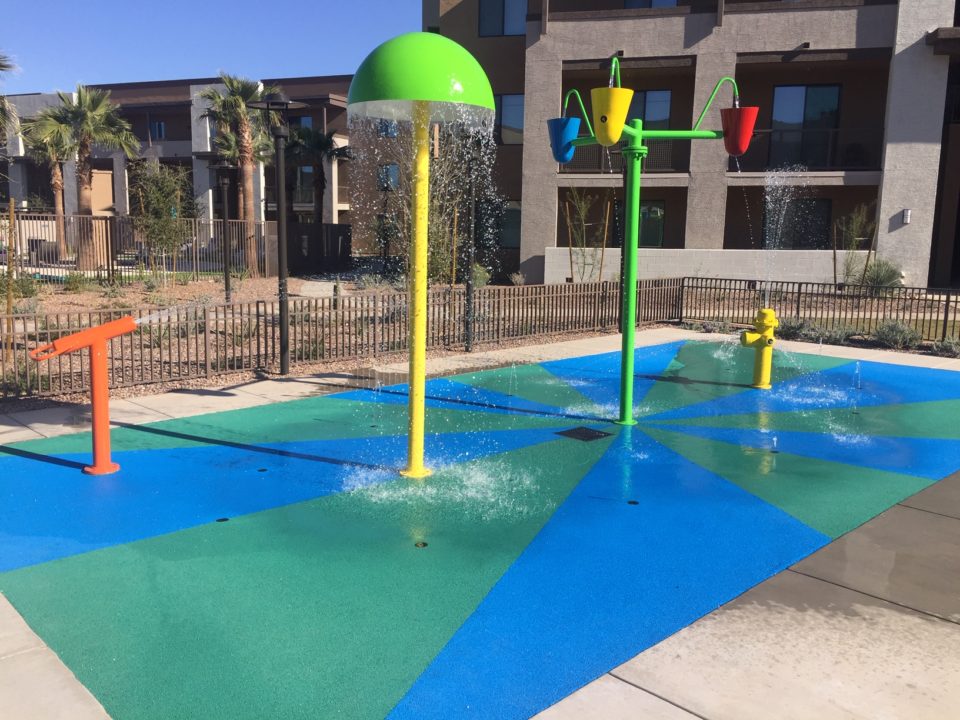 Safe, affordable, and high-quality
We know that when it comes to water and children, safety is of the utmost importance. That's part of what makes splash pads a great option. Since they don't have much standing water and are a zero-depth water feature, they're a much safer alternative to pools with a much lower risk of drowning or water inhalation. You can design a pad that's appropriate for kids of all ages.
At Tribal Waters, we use only the highest-quality products to further ensure safety, as well as great quality that lasts. With this in mind, we still try to keep them affordable. Splash pads are a great, cost-effective option to bring the fun of a water park to your own backyard or hotel. You'll be repaid in the laughter, smiles, and memories you build with your family or customers.